One Method of Adding Pool Coping & Liner Track
In most cases where a liner conversion is needed, the pool deck surface and the coping areas also require some work. Here is one way to accomplish this. This method works well on pools that have straight edges on the coping.
In the example below, we use either a Trex type composite product or 2" x 6" Redwood Decking to hold the track and provide a nice looking coping perimeter.
You will need a router with a bit that can make a cut that is 3/8" tall by 5/8" deep.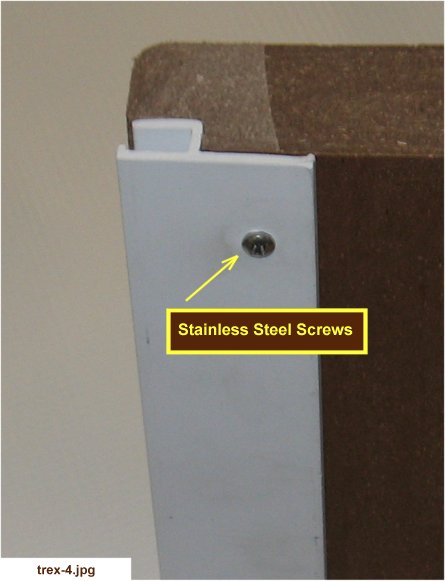 The liner track is attached to the underside of the coping with stainless steel screws at about 1' intervals. The coping/track combination is then bolted to the pool deck on 2' centers using Stainless Steel Hex bolts, Washers, and redhead anchors.(RM-38)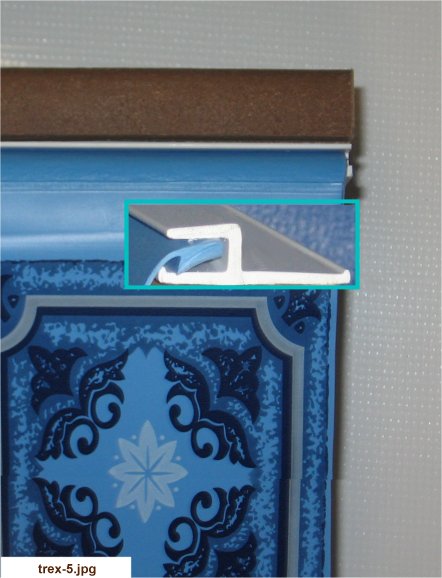 When completed, the mounted track and coping look nice and are sure to last for many years to come.