International Orders
Canadian Orders Welcome!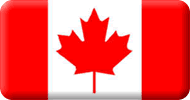 Canadian Shipping: Online shipping calculations to Canada are currently available for Boat Covers, Bimini Tops, Above Ground Pool Liners and Pool Covers. We are currently in the process of adding direct shipping to Canada for many of our remaining products. For Canadian shipping quotes on Ameri-Domes, Fabrico Sun Domes, and other products, please call us at 1-800-982-6966 or contact us.

Company Policy for Other Countries
At Ameri-Brand, we regularly receive requests to ship our unique products to locations outside of the United States. We are more than happy to fill international orders, however our company policies are slightly different due to increased difficulties of shipping, customs, increased fraud risk, etc.
With the exception of Ameri-Domes, we do not ship directly to countries outside of the USA & Canada. Instead, we require an intermediary, located in the United States, who can receive the package on your behalf and then make the appropriate arrangements to forward the product to your desired country. This intermediate can be a relative, friend, business associate, mail forwarding company, or anyone in the United States who is willing to receive the product on your behalf and who you trust to quickly and reliably forward your order. Ameri-Brand is only responsible for getting the order to your intermediary, who then assumes responsibility for the product and its subsequent forwarding. Prior to processing the order and shipment, you must provide us with a name and US phone number where your intermediary can be reached during normal business hours. This helps us ensure that your contact is legitimate and willing to take responsibility for your order.

Orders shipped to your preferred intermediary are US tax free (with the exception of orders shipped to California). However, you are responsible for paying any required taxes and/or duty when your intermediary sends the product to you across international borders.

Warranties for each of our products remain the same as posted in each product section. However, our international return policy is slightly different.

Any warranty or order related problems will only be handled domestically

, through your intermediary. We will still talk to you (in English) and take your information regarding the problem. However, we do not accept international return shipments. In addition, once we have received the product from your intermediary and accessed the warranty claim first-hand, Ameri-Brand only assumes responsibility for returning the fixed/replacement product back to your intermediary.
Over the years, we have fulfilled many orders in this manner and have found it to be the safest and most reliable way of conducting business abroad. We realize it can be inconvenient and time consuming to ship your product twice, but there is an upside. By not directly assuming the risks of international shipping ourselves, we are able to keep our prices lower for all our customers, both here in the USA and around the world. Thank you for your understanding. If you have any questions regarding international orders, feel free to contact us.